Jaimee's

Mini

Presentation:




Current Japanese Society and Culture
---
Vocaloid!
What is Vocaloid?
-voice synthesizer program
What can you do with it?
-create songs using pre-recorded voice bits (voice bank)

The First Vocaloids



Leon and Miriam --->




English!

Not very popular vocaloids.

Another English vocaloid = Lola

Hatsune Miku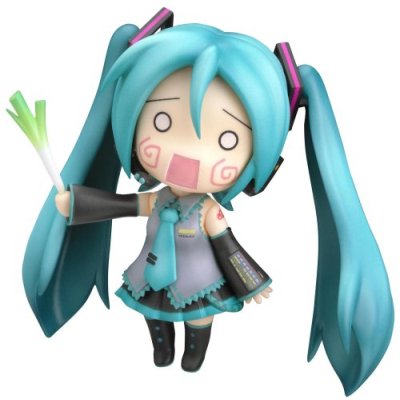 Considered the most popular Vocaloid.
feat. song: Keep Only One Love [KOOL] by 8#Prince

Luka Megurine

Not the most popular Vocaloid,
but popular in her own way.
feat. song: Double Lariat by Halyosy

Vocaloid on Nico Nico Douga
Nico Nico = Japanese Youtube (but better!)
Song composers that use vocaloid often put up their work here.
These "vocaloid" songs became really popular and people began recording their own covers.
Trend became so popular that people began creating online choruses to sing together.
Eventually spread to different parts of the world.
Nico Nico Chorus
Simply awesome

NNC's Influence
on other online singing communities


Jaimee's fav Nico Nico
singers and composers
Singers

-clear

-that

-Kurenai

-Usa

Composers

-Halyosy

-Deco*27


Vocaloid's/NNC's influence
on me

Vocabulary
歌手 [かしゅ]: singer
ニコニコ動画 [ニコニコどうが]: smiling moving pictures| niko niko = smiling |
douga = moving images

作曲家 or 作曲者 [さっきょくか、さっきょくしゃ]: composer
---